Though Christmas is just an ordinary holiday here in Singapore, we were able to make it a grand celebration in our own home for the past many years. Not only because we were so excited to celebrate it as an independent family unit, but also because we were able to understand among ourselves the meaning and importance of each other as made stronger by the relevance of the birthday of Jesus. Though of course, the thoughts of all the laughter and merriment and the joys being with relatives during Christmas made us a little bit sad, the fact that we were together as a family made us so thankful.

Having a happy family celebrating Christmas every time, I was inspired and wrote Singapore Christmas Story. In it, I was able to tell that we Filipinos celebrate Christmas with a table full of food.

Our Christmas celebration last year was so wonderful for us a family. But when I was still basking on the merriment brought by the celebration and ate a lot the next morning, I felt guilty the next moment. The time I was eating with much gusto, the Asian tsunami devastated homes and killed lives. How would you feel when every minute the number of dead people escalated into thousands?

With the memory of last year's calamity, I told myself that I would minimize the materialistic celebration of Christmas. And maybe, it was just a coincidence, but on Christmas Eve, I really felt that there were a lot of angels around. It was really a different christmas

So for our Noche Buena, I prepared simple dishes. Just enough. For the Filipino in us. For the angels .And for Jesus. To honour Him with food we prepared together as a family.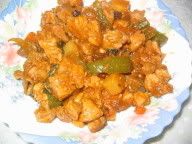 menudo, as cooked by my husband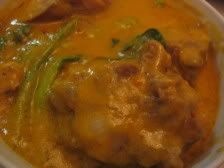 kare kare, as cooked by yours truly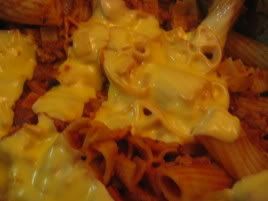 pasta as cooked by my second daughter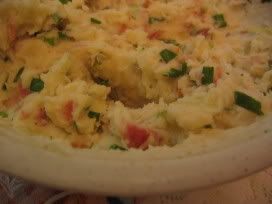 potato salad as cooked by my youngest daughter