Our theme last week was about vegetable and so I wrote a lesson plan about pumpkin. I brought to school the pumpkin I bought and showed it to the children together with the seeds. The children of course were so amazed of the real pumpkin and the pumpkin seeds and then promised me that they would ask their Mums to buy and cook one for they would like to eat pumpkin.
After my lesson, I brought home my pumpkin. Why so? Because it was really my intention to have two birds in one shot. I was able to show my children the real pumpkin and at the same time, I would be able to cook the Filipino dish we call Ginataang Kalabasa.
Of course I bought the red chillis .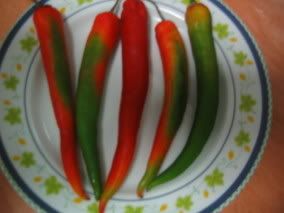 And the powdered coconut milk.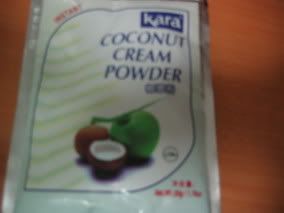 How I cooked it? Basta, I sauted the onion and the finely sliced young ginger followed by minced pork. After a while, I cooked with it the sliced kalabasa. Then I pour the coconut milk and then the chillis. Wow!!! Sarap ng luto ko!
And here's the final product. My ginataang kalabasa. Tingin pa lang masarap na di ba?