Cheddar's Cafe is an all American restaurant in Newport News Virginia. It is one of our favourite place to dine. We like their Onion Rings very much. And everytime we go there we see to it to have that Onion Rings in our list. Their Onion Rings
is the best I've ever tasted so far.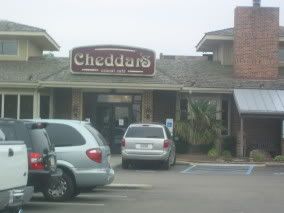 The place is just fine with enough parking space for customers.

I like that potato. So yummy. Though I forgot how they call it.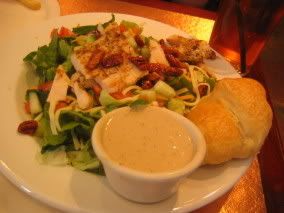 My eldest oredered this salad. The first time we ordered this, ubos lahat!

This chocolate cake is something! I asked for 4 spoons.
Dapat lang siyang ubusin!

I highly recommend Cheddar's Cafe.Not only for the food but for the place itself
.