Since it is Holy Week, and we don't eat meat during this time, Thai Tom Yum Soup is one of the dish we can cook and eat. My husband who can also cook this dish (yeah, this is not only a soup but already a dish for us) usually cook with fresh ingredients, the real fresh lemon grass and chillies. It is really nice to eat this dish with fresh lemon grass. But since at times, we are all busy, the convenient spice paste can also satisfy us. Just look my Tom Yum straight from the pot.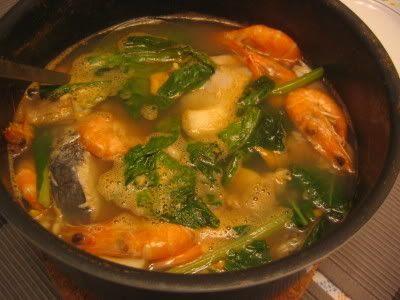 My ingredients: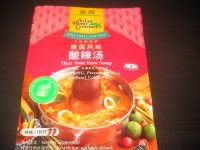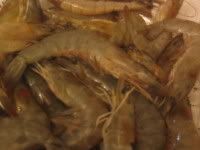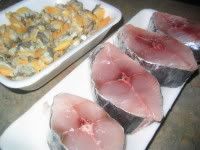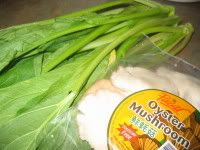 How I cooked:
1. Boil water in a saucepan. Add spicepaste and stir well.
2. Add all the ingredients and bring back to a boil.
3. Just before serving, season to taste. Garnish and serve hot.
Now, here's a bowl of my Tom Yum soup.